Selling Your Home: Why Use a Realtor®
Some homeowners are tempted to try selling their property without the help of a real estate agent (this is called FSBO: For Sale By Owner). The reality is that selling real estate is a complex and highly specialized field. If you are like most, your home is your biggest asset. An agent will help steer you clear of the many pitfalls, and most importantly, will save you time and money.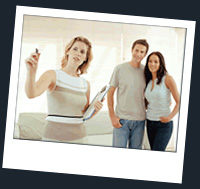 Here are just a few of the advantages of working with a Realtor® like Korinne Peachey:
Korinne knows real estate values in your neighbourhood and will help set an agreeable and competitive price on your home.


Korinne will establish a marketing strategy for your home ensuring that your property is exposed to scores of potential buyers.


Korinne takes care of the many tasks involved in selling a house. This saves you time and ensures that the transaction is simple and low-stress for you.


Korinne is educated in the home selling process and as such will advise you of your rights, options and obligations.


Korinne is a natural negotiator and will work to get you the best price possible.


Korinne has access to all of the latest tools, technology and tricks of the trade.


Korinne can recommend the best ways to improve your home's curb appeal.


As a Royal LePage agent, Korinne has the support of a national firm and a network of contacts and expertise.